Huffington Post
L. Hunter Lovins
October 2017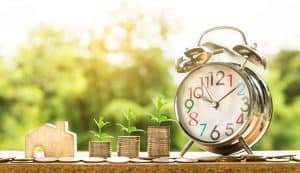 Finance is the mother of all human systems. In order to meet the challenge facing us, from shifting to renewable energy and implementing regenerative agriculture, we have to change finance.
Kathy Hipple, Professor of Finance and Accounting at Bard MBA, believes we can play a role in this. But we have to learn how.
Kathy, who once sold bonds to Japanese institutions at Merrill Lynch and founded and ran Ambassador, a large media company in New York City, stresses that all her students in the rigorous two-semester Bard MBA Finance sequence master financial and managerial accounting, financial statement analysis, behavioral finance, and corporate finance. A module on impact finance and investing then allows students to showcase their hard-earned finance skills in real-life projects. While all her material is presented through the lens of sustainability, Kathy ensures that students know the core principles of finance.
"Through finance, students can focus their passion for creating change. By mastering basic business terms and concepts they can make a solid business case for their projects," notes Kathy. "A deep foundation in finance is key to bringing their ideas to fruition."
READ FULL ARTICLE…