[fusion_builder_container hundred_percent="yes" overflow="visible"][fusion_builder_row][fusion_builder_column type="1_1″ background_position="left top" background_color="" border_size="" border_color="" border_style="solid" spacing="yes" background_image="" background_repeat="no-repeat" padding="" margin_top="0px" margin_bottom="0px" class="" id="" animation_type="" animation_speed="0.3″ animation_direction="left" hide_on_mobile="no" center_content="no" min_height="none"]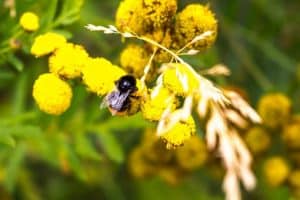 Sustainable Industries & Triple Pundit
15 July 2012 & 20 July 2012
The diverse crises that the planet faces will only be solved when companies and communities implement authentic and innovative sustainability practices. It is therefore encouraging that there are an increasing number of colleges and universities now including sustainability as part of their campus management programs and curriculum.
Are these programs effective enough to create the next generation of thought leaders our world needs? The answer is, "No. Not yet."
A good start is underway, however. Pressure from companies, students, and ranking organizations is forcing colleges and universities to embrace sustainability.
The business community is demanding candidates with sustainability training. Accenture found that over 93 percent of CEO's see sustainability as crucial to business success, with 88 percent stating it needs to be fully embedded into their strategy and operations.
Corporate social responsibility (CSR) reporting is increasing annually, creating job openings for graduates familiar with integrated reporting. Given that about 20 percent of CSR reports each year are submitted by companies reporting for the first time, recruiting candidates who are familiar with sustainability, or training existing employees is a top priority for these companies. Job candidates who have a strong knowledge of sustainability are better positioned not only to fill current job openings, but help lead their companies into the future.
A 2010 study by McKinsey found, however, that many companies need education on how to go forward. Most executives surveyed considered sustainability important to their future, agreeing that the management of environmental, social, and governance issues was "very" or "extremely" important in a wide range of areas, including new product development, reputation building, and overall corporate strategy. However, only 30 percent said that their companies actively sought opportunities to invest in sustainability or embed it in their business practices. Respondents admitted to a pervasive lack of understanding of what sustainability is and how to implement it. This educational gap, they stated, was inhibiting action.
In part in recognition of this opportunity, and in part because this is what they care about – MonsterTRAKreports that 92 percent of recent college graduates want to work for a company that cares about the environment – students have been a major driver for campus sustainability. At the University of Colorado, Boulder (CU), students demanded that all new buildings be LEED-certified. Now CU has 14 LEED-certified buildings. This is not unique to CU. According to the Association for the Advancement of Sustainability in Higher Education (AASHE) in 2011 more green building efforts were underway on campuses than ever before. Additionally, 677 colleges and universities, representing all 50 states and more than 6 million students, one third of the national student body, have signed the American College and University President's Climate Challenge (ACUPCC). Signatories commit to create a plan to achieve carbon neutrality on campus and to integrate sustainability throughout their curriculum.
As the interest in sustainability and "green collar" jobs has grown, colleges and universities have incorporated sustainability across their operations and into degree programs. Of the roughly 4,000 colleges and universities within the U.S., 65 percent have instituted an Office of Sustainabilityor at least a centralized program management office to oversee the diverse number of sustainability programs on campus.
The National Wildlife Federation found that 64 percent of campus leaders believe that environmental stewardship and sustainability fits with the culture and values of their campus, and 17 percent stated that it helps with student recruitment. Colleges that invest in sustainability are saving money and gaining a competitive advantage.
Students are looking for schools that make living and teaching sustainability a priority in their coursework and in campus life. Two thirds of the more than 15,000 respondents to The Princeton Review's "College Hopes & Worries Survey," said that "they would favor having information about a college's commitment to the environment and that it may impact their decision to apply to or attend the school." Almost 25 percent said it would "Strongly" or "Very Much" contribute to their assessment of a school.
To help students choose, campuses are reporting their initiatives to external outlets that rank or track their sustainability efforts. The Association for the Advancement of Sustainability in Higher Education (AASHE), partnered with Princeton Review and Sierra Magazine, provides the Sustainability Tracking, Assessment and Reporting System (STARS). The 2011 Green Report Card issued by the Sustainable Endowments Institute showed dramatic increases in implementation of their 52 green indicators over results from 2007. More than 60 percent of schools surveyed have made a commitment to cut carbon emissions compared to 23 percent in 2006. Seventy percent have a campus farm or garden, up from 9 percent in 2006. Almost 80 percent have implemented a green building policy, compared to 22 percent in 2006, and almost all (95 percent) have a formal sustainability committee. In 2006 only 40 percent did.
Proquest's list of "Academic Programs in Sustainability" counts 180 total programs in the U.S., 134 degree programs and 46 certificate programs. This is up from zero a few years ago. Universities such as Arizona State even offer a PhD in Sustainability.
Despite all this, efforts are falling short. When both the International Energy Agency and the Organization for Economic Cooperation and Developmentwarn that unless global leaders implement more sustainable practices immediately the world faces a grim future, universities have a duty to see that graduates are trained in sustainability.
Three main problems exist today:
Most programs poorly integrate sustainability with other curriculum and across departments. Sustainability on many campuses is still a buzzword used to help with student recruitment and public perception, not a central organizing principle for higher education. Because of this, sustainability curriculums are tacked on to programs as an elective. This approach does not teach students how to think critically about future challenges facing their world.
This is particularly true in business education. Sustainability has as much to do with business management as does economics and accounting. Training students on how to approach complex problems, how to employ systems thinking, and how to engage younger workers who care deeply about sustainability by implementing it throughout the company cannot be done with dated and often inaccurate case studies that are the staple of most MBA programs.
Few business schools have fully integrated sustainability into their MBA programs. The leaders include Bainbridge Graduate Institute, Dominican University, Marlboro, and a new program being introduced by BardCollege. Bainbridge has gone further than the rest, not only weaving sustainability into every class, but also integrating the business disciplines together. Classes that most institutions teach as stand-alone Economics, Finance, Operations, Marketing and so on, at Bainbridge are taught as:
Capitalism in Context: Economics for People and Planet;
Values and Values Creation: Business Models for the 21st Century; and
Means and Measures: Accounting for Integrated Bottom Line Success
This integrated Curriculum 2.0 blends innovation, social justice, sustainability, and leadership with the traditional core business strategies and skills. This course of study enables students to learn how business is done in the real world, not as an academic exercise. Second year students undertake Action Learning Practica in Entrepreneurship, Local Living Economies, and Organizational Leadership.
Bard integrates sustainability completely into curricula, offering classes such as Finance for Sustainable Business, Accounting & The Integrated Bottom Line, and Political Economy of Sustainability. All students engage in the Living Laboratory of New York City, a mentored program that matches students with companies, NGOs and governments to deliver real world experience in implementing sustainability.
Programs are taught by academics, instead of practitioners. Unless you are working on the ground, it is hard to realize how fast the field of sustainability is evolving and gain the skills to innovate to make real changes in business.
Both Bainbridge Graduate Institute (BGI) and Bard feature faculty who bring real world experience to their students. Blending academic rigor with practical and innovative training, the programs give students an advantage over tenured schools that offer little incentive to modernize. Both use the flipped-classroom approach, where lecture occurs via digital means, and face time is used for intensive conversation and peer learning. Integrated, innovative curricula, coupled with an all-star cast of practitioners, is why these programs are considered leaders in sustainability education.
There arenot enough programs.Sustainability should be taught to all business leaders. In this time when businesses are experiencing the costs of climate change, resource scarcity, and an unengaged workforce, leaders need clarity on how to innovate solutions to the gnarly problems facing their industries. Alternative educational offerings like The Unreasonable InstituteandSingularity Universityare wildly popular programs that have rejected the traditional academic model. Both are helping to make sustainability education accessible to entrepreneurs, not just undergrad or full-time MBA students.
The University of Denver(DU) offers a Certificate in Sustainability Leadership and Implementation for individuals already employed who need training to implement sustainability in their organization. Designed to cater to people working full-time, the program features a faculty of sustainability thought leaders and industry experts. BGI will offer a similar program in Fall 2012.
Making sustainability accessible to all types of students is a key issue that schools need to address. Colleges and universities are training the next generation of leaders to confront climate change, resource scarcity, and economic collapse. It is time for the academic world to embrace its role as the torch bearer of sustainability.
This article was reprinted with permission from Sustainable Industries.[/fusion_builder_column][/fusion_builder_row][/fusion_builder_container]