Natural Capitalism Solutions has assembled a talented crew to help us implement our vision of a regenerative economy in Colorado and beyond.
Mark Williams is a veteran of both the Iraq War the and world of tech startups. His interdisciplinary background includes martial arts, eastern religions, venture capital, and a run for Congress in 2018. Mark's skill in management and implementation makes him an excellent leader for NCS's Colorado Regenerative Hub efforts.
David Takahashi practices what he preaches – he converted his home to run on renewable energy and batteries, and use no natural gas. His father-in-law was Dr. Charles Keeling, who created the famous Keeling Curve that measures accumulation of CO2 in the atmosphere, which has been called one of the most important scientific advances of the 20th century. David is connected in a variety of communities, and is currently working to involve the interfaith community in climate activism.
Hayden Hogoboom is an undergraduate at CU Boulder who will take over NCS's social media and website functionality for the summer. He is skilled in audiovisual practices and plans to improve NCS's online presence by creating more videos and making the website more engaging and user-friendly.
Jock Gilchrist is a researcher and writer, currently pursuing an MS through Johns Hopkins in International Climate Policy. Jock has worked in healthcare, life coaching, and climate activism. He is working with Hunter to produce a report on Colorado's economy to highlight the ways in which it is already regenerative, and dispel myths about the economic stranglehold of extractive industries in the state.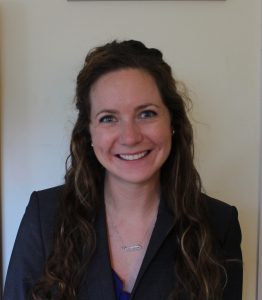 Allison Sturm is a skilled networker and manager, currently pursuing an MBA at CU Boulder's Leeds School of Business. She spent years in New Zealand helping manage a sustainable tourism agency before realizing she wanted to gain a greater understanding of entrepreneurism and sustainability in business. Allison will help NCS plan events for the Colorado Regenerative Hub, establish business partnerships, and build out the Hub's structure.
Finally, Raftery Cole is also an undergraduate at CU Boulder. He is in the Navy ROTC program at CU, where he also chairs philanthropy efforts at his fraternity. In high school he was the president of his school's Model UN organization. At NCS, he will manage donor relations and grant proposal submissions for the Hub.
With this team of fellows and interns, NCS is ready to get to work on making the Colorado Regenerative Hub a reality.