by Hayden Hogoboom, Digital and Social Media Coordinator
Colorado's legacy industries of oil, natural gas, and mining have long been thought of as the backbone of our state's economy; providing job security and economic prosperity. Looking closer at the statistics, it is abundantly clear that these sectors actually represent a small and shrinking part of the Colorado economy. The labor force of the Metro Denver fossil fuel industry has shrunk over the last few years, posting negative employment in 2015, 2016, and 2017.
Take for example, the Beverage Production industry in Metro Denver—growing 28.1% between 2011 and 2016, the highest job growth of any Colorado sector. By the end of 2017, the Metro Denver Beverage Production sector had grown to employ 9,790 individuals; as opposed to the 9,370 employed by the Mining, Mining Support, and Oil and Gas Extraction sectors in Metro Denver combined.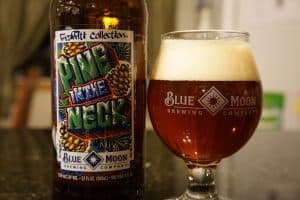 This rapid growth is primarily supported by the Craft Brewing industry, which supports 22,411 total jobs across the state, driven by Coloradans' love for innovative beer recipes. The "Nine County Region" that stretches north from Denver up to Fort Collins is a hotspot for local agriculture focused on craft brewing. This region has recently been referred to as the "Napa Valley of Beer," a fitting name for the beautiful farmland and breathtaking landscapes nestled at the foothills of the Rocky Mountains.
The bottom line—Colorado's economy is not centered around the legacy industries of oil, natural gas, and mining; rather it is focused on our residents' growing passion for local agriculture and a never-ending love for craft beer.