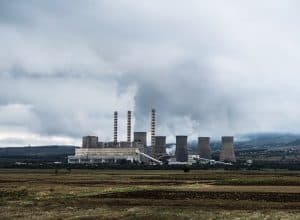 Unreasonable Institute
L. Hunter Lovins
January, 2015
It's flattering to be asked to be a poster child for a major international campaign.
The language was veiled but the implication clear: Would I help a big company undertake a campaign to end energy poverty? The client? Peabody Coal, the largest private-sector coal company in the world. I told the caller that I wanted nothing to do with his client or his campaign. The logic didn't work.
Yes, energy poverty is real, and no, coal is not an answer to it.
I've been in the Central Highlands of Afghanistan. When night falls in December, the temperature drops by 30 to 40 degrees Fahrenheit—it's real dark, and real cold. I've spent nights with families who cook with wood, the women, especially, dying young from smoke.
Yes, energy poverty is real, and no, coal is not an answer to it. Tweet This Quote
But sorry, coal won't help them. Yes, the Afghans could have burned coal in their homes, but when used domestically, coal is nasty. And Peabody has no interest in selling their product door-to-door. They dig big holes in the ground for one reason: to flow megatons of coal to powerplants—releasing gigatons of carbon into the air. From an environmental and health standpoint, mines are dangerous and polluting. In North Carolina, Tennessee and hundreds of other sites coal ash spills laced with heavy metals that cause cancer and neurological damage are polluting rivers, killing fish, and damaging communities. Big, coal-fired power plants are no longer an economical way to bring high quality life and energy services to poor people anywhere on the planet. Nothing about it makes sense.
Central-station power plants aren't cheap. In states from Montana to Texas, utility regulators have denied permission for new ones because they cost more than wind. In places like India, where Enron flogged off power plants that no one in the US wanted, saddling the government with massive debt before going broke themselves. Someone has to pay for power from a plant before it's a viable business. But poor people are poor. They can't afford electricity that is priced high enough to pay off the capital cost of the plant. So they don't. The plant either gets cancelled half way through, or only sells power to the urban elites. Either way, it's no answer to energy poverty.
READ MORE…
Coal-fired power plants are no longer an economical way to bring high quality life and energy services to poor people on the planet Tweet This Quote