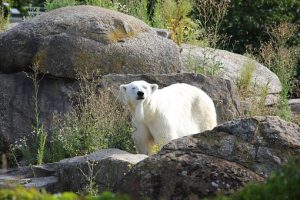 Mountain Town News
Allen Best
January 2016
An agreement was struck at the Paris climate talks that may in the future be seen as a turning point in the effort to stall the worst of climate change impacts. But it wasn't easy, as former U.S. Senator Tim Wirth illustrated in a story he told Tuesday in Denver.
Wirth has been engaged in climate change issues since 1974, when he was first elected to Congress, and then later, in 1997, was the chief U.S. negotiator at Kyoto.
Paris succeeded largely because of two reasons, he said. One was the decision to reach agreement with a bottoms-up approach, instead of the top-down approach used before, with the developed countries telling the developing countries what must happen.
Also crucial to success in Paris was the agreement struck between the U.S. and China and announced by President Barack Obama in November 2014. The United States and Chinese have "very real, very important" differences that cannot be understated, said Wirth. But in the vital issue of climate change, committed Chinese and American representatives put together the deal that showed commitment by the world's two largest polluters.
READ MORE…