[fusion_builder_container hundred_percent="yes" overflow="visible"][fusion_builder_row][fusion_builder_column type="1_1″ background_position="left top" background_color="" border_size="" border_color="" border_style="solid" spacing="yes" background_image="" background_repeat="no-repeat" padding="" margin_top="0px" margin_bottom="0px" class="" id="" animation_type="" animation_speed="0.3″ animation_direction="left" hide_on_mobile="no" center_content="no" min_height="none"]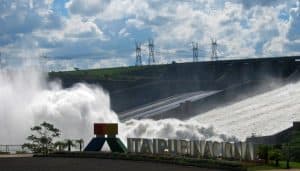 Sustainable Industries
18 September 2012
Extreme weather, midwestern droughts, record commodity prices and global economic instability are only a few of the sustainability challenges facing business. As governments prove unable to respond, society looks to companies to take greater responsibility in implementing solutions. Havas Media Lab's Global Report, which surveys 50,000 customers across 14 countries, found that nearly 85% of consumers worldwide expect companies to become actively involved in solving these issues (an increase of 15% from 2010). Only 28% of respondents felt that companies today are working as hard as they should to solve the big social and environmental challenges people care about. Trust in corporations is at an all-time low. Edelman's Global Trust Barometer 2012 found that CEOs, as sources of information, are trusted only by 24% of the population.
In the last century, companies felt that the responsible way to contribute, and perhaps buy consumer goodwill was to create a corporate foundation and give money to community charities, libraries, art museums and symphonies. There's nothing wrong with such giving, but it's not going to save the world.
As companies seek authentic ways to engage in conversations with customers and stakeholders, a commitment to sustainable operations, and sustainability philanthropy in particular, can leverage these trends by (a) giving people a reason to like the company and (b) providing rich fodder for peer-to-peer spread of positive news. Given that social media, which now plays a major role in disseminating information about corporations, grew to 14 percent (up 75%), virtually catching up with information disseminated by corporations (16%), anything that gets your customers talking among themselves in positive terms about your company is a good thing.
Mission-driven companies have always understood that their consumers desire a more sustainable world. They share it and see it as the basis of their purpose and prosperity. Such companies as Method and New Belgium Brewing have always emphasized social and environmental change in their mission. Others like Interface and Unilever transformed themselves to become mission-driven companies. All have prospered. Indeed, now more than 41 studies show that the companies who are the leaders in environment, social and good governance policy are financially outperforming their less sustainable competitors.
Where, then, does this leave corporate philanthropy?
In recent years stakeholder opinions on the proper role of corporate philanthropy have shifted. The best companies are integrating strategic giving into corporate and CSR programs, refining philanthropy to increase its impact, not diminish its influence. Despite recessionary times, corporate charity is increasing, with the top companies increasing their giving four percent in 2011.
Leaders like Patagonia, with its One Percent for the Planet, showcase corporate philanthropy as a strategic business and societal imperative. Such pioneers have gained credibility and market share. For them philanthropy is not simply a "shared value" approach between businesses and stakeholders, but a genuine expression of caring and compassion, creating positive and sustainable change. Consumers and other stakeholders resonate with the authenticity, and reward the company with greater profits, but this is a happy result, not the driving cause.
Is There a Business Case?
Saving the world is an unaccustomed role for many companies, but in a sense it doesn't matter. John Mackey said it back in 2005, Paul Polman, CEO of Unilever, stated it recently: Do the right thing, serve the customer and the other stakeholders of the company, and profits will follow.
A company can argue whether behaving in more responsible ways is the right thing to do, and whether that should be sufficient reason to engage in corporate social responsibility, but the truth is because it is also now clearly the more profitable route, there should be no debate in the first place. The studies cited above make the business case for sustainability, and the business case for corporate philanthropy, as a component of a company's commitment to taking care of the world and its people follows naturally from that. There are five key areas in which strategic philanthropy adds value:
1) Increased Brand Value and Recognition
Society's expectations of business will continue to evolve; economic insecurity coupled with concern over the environment will only drive increased expectations for responsible corporate behavior. These will require companies to improve their communication, collaboration and transparency around their business activities, and strategic philanthropy can mitigate against the risk being seen as a lagging corporate citizen.
In a recent survey, 75% of respondents felt a company's philanthropic activities made a difference to them when deciding whether to do business with the company.
In another survey 86% of consumers feel that given equal price and quality they are more likely to buy a product associated with a charitable cause.
2) Higher Employee Engagement, Attraction, and Performance:
According to 
Forbes Insights,
 "The most widely valued business goal, by far, that companies say they are trying to achieve with their philanthropy and community involvement is employee motivation."
91% of employee volunteers report that volunteering enables them to develop managerial, teamwork, problem-solving and strategic management skills.
Additionally, 89% of supervisors say that employee volunteers engage in positive work behaviors more frequently than do non-volunteer employees.
35% of the generation now entering the workforce would take a 15% cut in pay to work for a company that was committed to more sustainable practices, and 58 percent would take a cut in pay to work for a company with values like their own.
3) Enhanced Financial Performance
The better integrated a business is in society, the better it performs. Corporate citizenship and philanthropy, all serve to build better relationships with all of a company's stakeholders. This establishes trust and loyalty – the essential ingredients of sustainable profits.
A recent study from the Harvard Law Review confirmed these business benefits, stating:
Growth in the amount of charitable giving is positively associated with future revenue growth for consumer product companies.
Corporate giving enhances financial performance and increases customer satisfaction, which, in turn, boosts revenue.
4) Stronger Supply Chain
Many companies still think that they are not their supply chain. How wrong they are. From Apple having to answer for worker suicides at FoxConn to Walmart's setting key performance indicators for their buyers around sustainability, maintaining responsible supply chains is just good business practice in today's information-driven society. Philanthropic efforts tied to supply chain engagement can help a company undertake initiatives that have social value in their own right but also generate much greater value for a company.
In a recent survey 94% of CEO's responding believed that they are increasingly being held responsible for their entire supply chain on social issues.
They also overwhelmingly felt (88%) that the most important thing that a CEO can do to get ready for 2020 is to embed social engagement into corporate strategy and structure (77%) and commit to long-term collaborative relationships with stakeholders (11%).
5) Improved Community & Stakeholder Relations
Corporate reputation, trust and loyalty are the bedrock of a business that hopes to grow strong revenues and profits. Some brands are so trusted and loved that they influence popular culture, maintain healthier margins and better shareholder returns – Apple, Coke, Nike are brands that have resisted commoditization and an erosion of margins for decades.
However, even these iconic brands face substantial social pressure where their brand values did not seem to align with their actions in the broader global community (from FoxConn to water issues in Kerala, India, to sweatshops). In each case the companies reacted by increasing their emphasis on sustainability in their philanthropy.
Where to Next?
Companies that align their giving programs with the changing needs of the business would be well advised to build stronger relationships with people on the ground to enable their philanthropy to leverage and take solutions to scale. Aligning giving efforts multiplies the paybacks. Fostering positive relationships with local communities and protecting critical resources is essential for the long-term success of any company's business model and to meet stakeholder concerns and issues.
While companies give money for a variety of reasons from risk reduction to goodwill, there is a clear and demonstrated business case for engaging in strategic philanthropic as part of a sustainability strategy. Natural Capitalism Solutions works with companies to enable them to meet the increased pressure to align philanthropy with business objectives, and meet changing stakeholder needs. As the field innovates at a rapid rate it may be time to reexamine your company's sustainability and philanthropic initiatives.
[/fusion_builder_column][/fusion_builder_row][/fusion_builder_container]