ALSO POSTED BY:
Sustainable Industries
27 September 2012

Written by Hanna Schum
2012 Intern

If you think engaging employees across several departments within your company is challenging, try engaging every employee from public defenders to road maintenance workers in one of California's largest counties. 
Alameda County
 is tackling just that, using sustainability to rally their employees to take climate action.
[fusion_builder_container hundred_percent="yes" overflow="visible"][fusion_builder_row][fusion_builder_column type="1_1″ background_position="left top" background_color="" border_size="" border_color="" border_style="solid" spacing="yes" background_image="" background_repeat="no-repeat" padding="" margin_top="0px" margin_bottom="0px" class="" id="" animation_type="" animation_speed="0.3″ animation_direction="left" hide_on_mobile="no" center_content="no" min_height="none"]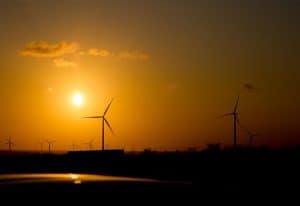 Alameda County's 9,000 employees range from sheriffs to librarians to landscapers. County employees provide health and human services to the most vulnerable populations, run elections, inspect restaurants, ensure the safe use of agricultural pesticides, prevent floods, and prepare for emergencies. Even though these employees work in different departments with very different day-to-day tasks, they have a common interest in making the county a better place to live and work. A recent countywide survey demonstrated that thousands of county employees are eager to make more sustainable choices. However, creating a structure in which employees are able to make those decisions is what makes Alameda County stand out.
I had the opportunity to talk to Emily Sadigh, Sustainability Project Manager at Alameda County, about their sustainability team's success with employee engagement.
Hanna Schum: Tell me about how your program to engage employees in climate action started.
Emily Sadigh:
 When our Board of Supervisors adopted the goal of reducing greenhouse gas emissions 80% by 2050 (and later the interim goal of 15% by 2020), a collaborative effort started among 20 county agencies to achieve the goal. This effort ultimately led to the 
Alameda County Climate Action Plan
 for Government Operations and Services.
Employees submitted more than 500 ideas for the plan at employee events and through the intranet, email, and their agencies' Climate Coordinators. Then, employees representing all agencies weighed in on which actions to include and gave input on the relative difficulty of implementation for the selected actions.
Once the actions were selected, it was clear that to successfully implement many of them, we would need to create avenues for employees to engage in sustainable behaviors in areas ranging from waste reduction to energy conservation.
HS: Given the size of your organization and diverse range of positions, how did you go about reaching your employees, cultivating effective messaging, and maintaining momentum? 
ES:
To reach the broad base of 9,000 employees in 20 agencies, Alameda County has taken a research-based approach rooted in 
community-based social marketing
 (CBSM). Without effective internal messaging an implementation plan can easily fall flat, which is why our team took time to learn how to communicate our sustainability initiatives to our unique staff. Focus groups and a countywide survey indicated which behaviors employees were most likely to change and which messages would be most effective. Guided by these findings, we have piloted 
office paper
 and paper towel conservation campaigns using CBSM principles. The CBSM pilots were very successful, resulting in a 5-10% reduction in paper towel use and 5-25% reduction in office paper use, so now these campaigns are being rolled out more widely.
Soliciting feedback from employees and recognizing their participation are key to the program's momentum. For example, important partners for compost and paper towel initiatives have been the County's janitors, who have helped shape the programs and are the on-the-ground contacts for employees with questions. The janitors receive updates on the impact of their work and earn certificates of recognition for their efforts.
HS: How have you measured and tracked the success of your employee engagement program?
ES:
Engagement is not easy to measure. We have, however, had some great wins in employee participation, including:
85% of targeted employees pledged to save energy in one recent campaign. Their names were posted in public areas on each floor. Employees were so enthusiastic about participating that they would call to request that their name be added to the list.
In a countywide survey in which over 2,000 employees participated, two-thirds of employees showed that they were prepared to act by saying they would like to participate more in sustainability initiatives at work.
Waste volumes have been reduced 40% at facilities where we have expanded recycling and composting, meaning that 55 dumpsters worth of material are being kept out of the landfill every month as a result of employee participation at five building complexes.
60 employees from 13 agencies are working together on cross-agency initiatives to implement six key actions recommended in the Climate Action Plan. They have launched programs such as an online rideshare matching system for employees to increase carpooling.
HS: What challenges has your program faced and how have you overcome them?
ES: Engaging such a large and diverse employee population is our greatest challenge. With employees in so many locations, we have learned to tailor the outreach to the specific campaigns—sometimes visiting staff meetings, tabling at health fairs, or creating videos for special events. Colleagues who employees know personally are the best messengers, so it is important to make it easy for them to engage fellow employees through competitions and green teams.
Also, we have found that partnering with other groups has been another effective approach to help us reach our large population. Partnering with Climate Corps Bay Area, which places AmeriCorps volunteers in public agencies and non-profits to work on climate change initiatives, has been one important way to access the people power to develop and run employee engagement programs.
HS: Often, sustainability programs have strong initial interest, but then it starts to fade. How do you see the County's program evolving and staying relevant?
ES: To continue building the base of involved employees, a member of the sustainability team trains all new employees at the biweekly orientation provided by the human resources department. With the support of Audubon and Toyota's TogetherGreen Conservation Leadership Fellowship, we are developing a self-organizing network of employee volunteer "green ambassadors" in the 20 county agencies to reach interested employees once they are on the job. The green ambassadors will share opportunities for green workplace actions with their colleagues. They will create channels for rapid feedback on how to improve the tools available for making sustainable choices. As the network grows, we hope they will serve as hubs for local sustainability action teams and collect stories of how employees benefit from taking action, in order to ensure the program evolves with employees' changing interests.
We welcome input and feedback at [email protected].
About Emily Sadigh
Trained as an educator, Emily designs strategies for the public sector, universities, and businesses to go green and build learning systems for sustainability. At Alameda County Sustainability, Emily applies change management tools to promote broad-based participation in climate action and high-performance building operations in one of California's largest counties–and advances U.S. counties' national leadership on climate solutions. Follow her @emilysadigh.

[/fusion_builder_column][/fusion_builder_row][/fusion_builder_container]