[fusion_builder_container hundred_percent="yes" overflow="visible"][fusion_builder_row][fusion_builder_column type="1_1″ background_position="left top" background_color="" border_size="" border_color="" border_style="solid" spacing="yes" background_image="" background_repeat="no-repeat" padding="" margin_top="0px" margin_bottom="0px" class="" id="" animation_type="" animation_speed="0.3″ animation_direction="left" hide_on_mobile="no" center_content="no" min_height="none"]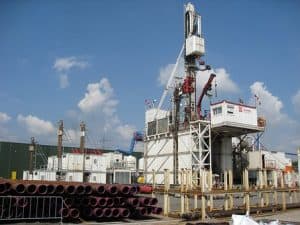 Huffington Post & Think Progress
6 & 8 July 2013
Ever since President Obama made his statement about the Keystone XL pipeline on June 25, editorial writers, climate-action activists and Canadian officials have been speculating about the significance of what he said. We are picking through his words like tealeaf readers.
The President's staff reportedly feels that the President's statement was straightforward and that all the speculation is fascinating. But for those optimists among us who want to believe President Obama is finally ready to tackle the climate issue, it sounded as though some very important precedents might be taking shape in the White House.
Here's what the President said:
Allowing the Keystone pipeline to be built requires a finding that doing so would be in our nation's interest. And our national interest will be served only if this project does not significantly exacerbate the problem of carbon pollution. The net effects of the pipeline's impact on our climate will be absolutely critical to determining whether this project is allowed to go forward.
Here is what we might read between the lines:
Carbon pollution is now a threshold issue. The President's criteria for Keystone focused solely on the climate problem. President Obama has often said that the national climate conversation cannot ignore jobs and the economy. But his speech wasn't about jobs or North American energy independence or our relations with our neighbor to the North. It sounded as though climate change has become the dominant concern – a pass/fail test — in decisions that have carbon impacts. Given the sweeping implications of climate disruption, that's exactly as it should be.
The Administration is "doing the math'. In their separate assessments of the pipeline's environmental impacts, the State Department and the Environmental Protection Agency both used life-cycle costs. EPA advised State to go even farther by including the social costs of carbon in its impact assessment.
That's important for three reasons. First, it demonstrates that the Administration recognizes its decisions should be based on carbon impacts far beyond the United States. Second, its assessment of carbon impacts involves not only the pipeline, but also the well-to-weather impacts of the oil it would carry. That presumably includes the carbon intensity of how the oil is extracted and processed in Canada, the carbon pollution that would be created wherever the oil is burned, and the consequences of destroying part of Canada's boreal forest, one of the most important carbon sinks in the world.
The third reason the Administration's methodology is important is that the social cost of carbon analysis counts things we haven't counted in the past, such as agricultural productivity, human health, and property damages from the increased risks of extreme weather.
The Administration's use of these analyses shows it understands that greenhouse gas emissions don't recognize borders, that anyone's pollution is everyone's problem, and that carbon emissions have widespread, multifaceted consequences that must be included in benefit-cost analyses of public policy decisions.
Tar sands oil is not inevitable. The dominant ethic of the carbon age has been simple: If a resource exists, we must find a way to use it. The State Department assumed that ethic would prevail – that if the Keystone pipeline weren't approved, Canada would find other ways to get the oil to market. Based on that assumption, State concluded that the environmental impacts of Keystone didn't count because they would occur no matter what the Administration decided.
To his credit, the President gave no legitimacy to this argument. Perhaps he has concluded that no matter how Canada responds to the rejection of Keystone, the United States should not be an accessory to the production and sale of this especially carbon-intensive fuel.
As the State Department finishes its analyses of Keystone's impact, it should assume that Canada's alternatives to the pipeline are by no means certain. While the President has no authority over what happens in Canada, the Canadian people do. British Columbia's recent rejection of a proposed pipeline through its territory signaled that finding options to move the oil might not be easy. In fact, the Obama Administration's rejection of Keystone could encourage more opposition to taking tar sands oil to market.
The global interest is the national interest: The President's national-interest test has several dimensions, ranging from the selfish to the moral. The selfish dimension has to do with the world's "carbon budget" calculated by climate scientists and made famous by Bill McKibben: If we want to avoid catastrophic climate disruption, we'll have to leave 80% of the world's proven fossil fuel reserves in the ground.
President Obama will have to figure out what the diminishing carbon budget means for his all-of-the-above energy policy and for the prospect of the United States becoming the world's leading oil producer in the next few years. What's already clear is that Canada's production of carbon-rich oil would reduce the amount of fossil energy the United States and other nations could produce within the budget. If we believe that domestic oil and gas will remain important to our economy for the foreseeable future, then helping Canada hog the carbon budget is not in our national interest.
Touching on the moral dimension, the President said, "The final part of our (climate) plan calls on America to lead – lead international efforts to combat a changing climate. And make no mistake – the world still looks to America to lead."
What the world is looking for is an America that has the political courage and moral authority to lead. Neither can be found in Congress, where there are more climate skeptics, deniers and sell-outs than the entire membership of the U.S. Senate. Our contemporary Congress has become the branch of government where moral leadership and political courage go to die.
As Obama recognizes, leadership must come from him and his Administration. His decision on the Keystone pipeline is a highly visible and symbolic example of how he will use his executive authority. Approving the pipeline would signal business as usual in America. We'd be Canada's mule, moving its drug to market. Deciding not to permit the pipeline would show that when it comes to carbon emissions, Obama's "all of the above" energy policy does not mean "anything goes". It would show that in the interest of abating climate disruption, a "yes we can" President is willing to say "no you can't", even to one of its allies.
In sum, those of us whose hopes have been reignited that President Obama will fight the climate fight are inclined to interpret the tea leaves this way: carbon emissions are now a pass-fail test in the Administration; the Administration is doing the math made necessary by the world's carbon budget; the President intends to do what's right for the future of the global community rather than what the current Canadian government believes is right for Canada; and Obama may yet emerge as a leader for the Anthropocene era.
Maybe the Keystone project will force our political leaders to confront questions we should have confronted long ago. What are the limits of sovereignty in the age of climate change? What legal and moral obligations do nations have to protect the atmospheric commons for future generations? How should those obligations be enforced? When should carbon-cutting trump free trade? When will industrialized nations accept that whatever remains of the carbon budget, developing countries deserve most of it? When will the American people elect a Congress that believes "life, liberty and the pursuit of happiness" are intergenerational rights, not the privileges of one generation at the expense of those to come?
White House staffers may believe we're overthinking the speech, and they're probably correct. Nevertheless, it's tempting to conclude that President Obama understands that finding answers to questions like these will be the most important part of his legacy, and time is running out.
[/fusion_builder_column][/fusion_builder_row][/fusion_builder_container]