Isabel Nuesse
Operations Executive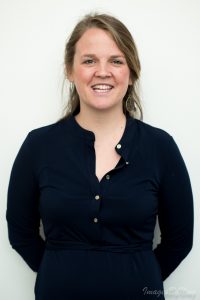 Isabel joined the Natural Capitalism Solutions team as Operations Executive because of her determination to create change and her commitment to corporate sustainability.
Growing up on a peninsula south of Boston, Isabel's interest in the environment began when composting as a kid, and exploring in the Appalachian Mountains. Further interest in sustainability developed while taking a local food course at Elon University. Shortly after, she created an independent major, Sustainable Business Development, crafting a unique curriculum influenced by The Way Out, a book written by Hunter Lovins. Her goal was to acquire a skill-set and pair it with her passion; which led her to the world of corporate sustainability. Through her studies, she recognized the dependency that each segment of our current economic system has on the environment and the threat that this poses globally.
Post graduation, Isabel worked for a small non-profit in Tanzania. Over a period of eight months, she assisted a group of Tanzanian women in operating a small food-processing business. After her tenure, the women were able to run the business without assistance, with significant waste reduction, and higher profit margins. As a new resident of Colorado, Isabel returned to what inspired her four years prior, working toward creating a sustainable future.
When she's not working, Isabel enjoys all things outdoors; running, biking, hiking and skiing. She loves to cook, frequents the New York Times crossword, and often is reading a book, or four. Additionally she volunteers with Minds Matter Denver, leading a group of 10 mentors and mentees through educational material pertaining to college admissions. Overall, she's enjoying exploring a new city and excited to be working as a team member at Natural Capitalism Solutions.