2017 Past Interns and Fellows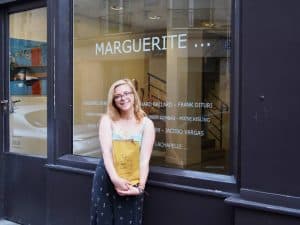 Marguerite Behringer (Sustainability Implementation Fellow)
Marguerite Behringer is a scientist at heart who is interested in bridging research and societal action.  Years of experience at the University of Colorado, Boulder recycling facility broadened Marguerite's perspective on product life-cycles and created a dedication to waste mitigation. Marguerite graduated the University of Colorado, Boulder magna cum laude with a dual degree in Environmental Studies and Ecology and Evolutionary Biology. She intends on carrying the principles of Regenerative Economics into business and community plans here in Colorado and hopefully, one day, around the world. When Marguerite is not rigorously researching, she can be found bartending, dancing, riding trains, musing, and exploring authentic connection.
Fall Interns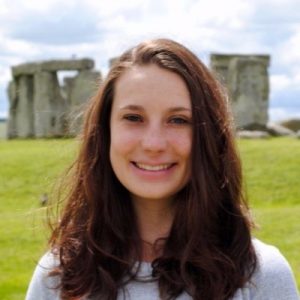 Heather Hilson
Heather is a Colorado native and avid rock climber, backpacker and skier. She received her combined bachelors and masters degree in anthropology from the University of Edinburgh in Scotland before returning to the U.S. to pursue a PhD in anthropology. Heather is primarily interested in working with cities around the globe to facilitate their transition to renewable energy systems and circular economies. She is also passionate about the local foods movement, animal welfare and the protection of wilderness areas.
Andrew Crosthwaite
Andrew Crosthwaite is a Super Senior in Metropolitan State University of Denver's Technical Communications Department. Throughout his college career, he has studied a wide range of subjects, from philosophy to political science to engineering and mathematics. A self-described futurist, Andrew spends more time that he probably should making exceedingly bleak predictions of what the future will look like. This lead to his belief that the problems the world faces must be fix now, while there is still time to debate them.
Parker Hewes 
Parker Hewes grew up in a cozy neighborhood called Cedarburg, WI. At about age seven, he realized it was time to get serious. He was so thankful for his cozy upbringing but felt undeserving of so much comfort. Parker decided that he must help the people who never had the opportunities he grew up with. Though he struggled to decide how to fulfill this purpose, Parker eventually rounded out his education with a degree in biology and global health from the University of St. Thomas. While pursuing his education, Parker had another realization that his purpose grew beyond "human" itarianism, it encompassed all life. Consequently, Parker has reframed his goal and now wants his life to be a symbol of the global citizen, someone who uplifts and cares for the harmony of all life on this planet. Parker hopes that his actions will always reflect his values, an idea that is a bit easier said than done. Although he dreams of a career influencing prominent world leaders, he will still feel successful if he has transformed a local sphere of influence for the better.
Summer Interns
Hayley Theriault
Hayley is a Colorado native who was born and raised in Longmont. She now lives in Fort Collins and is attending Colorado State University. She will graduate in the Spring of 2018 with a degree in Economics and a minor in Global Environmental Sustainability. Hayley is especially interested in renewable energy sources, natural resources, and sustainable gardening and harvesting. Her passion for the environment almost always leads Hayley outside during her free time. Aside from the environment, Hayley is also passionate about animals, astrology, and hockey.
Yueqi Pan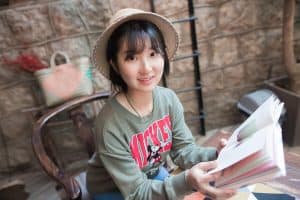 Yueqi is studying mathematics and environmental studies in CU Boulder and working in a biochemistry lab on east campus. She grew up in Chengdu, China, a city famous for pandas and hot pots. However, the air quality in her hometown has been getting worse recently. She misses the blue sky and is eager to make future generations live in a better environment: they do not need to wear mask everyday or worry about getting lung cancer. In addition to her enthusiasm for the environment, she is a ballet lover, and likes cooking and gardening. In the future, she want to open one organic cafe, where people will come to experience suburban life in cities, learn things about organic farms and have more concern for our environment.
Becca Mace 
Becca grew up in Santa Cruz, California and always had a passion for the environment. After spending most her time skiing, beach lifeguarding, climbing or running, she decided to expand her knowledge and experience and moved to Colorado to pursue a career in Environmental Studies with a minor in Sociology at the University of Colorado. While studying, her interest in climate change grew and she discovered new topics that expanded her understanding such as how climate and conflict are interconnected, how certain ecosystems cannot survive if their keystone predators go extinct, and how inequality through the world contributes to the extreme climate destruction that is happening today. She traveled to Australia to study environmental action and sustainability and learned first-hand to combat companies and businesses that were actively destroying the environment. She then took the knowledge she learned abroad and brought it back to the states to compare and utilize this knowledge in her community. She became a member of Boulder Food Rescue and delivered food to different shelters throughout Boulder by bike. She was also a member if the CU freestyle ski team and spent many weekend competing and skiing with her team members. She plans to learn as much as she can while interning at Natural Capital Solutions and then hopefully moving and working as a sustainable city planner for a different city implementing all of the knowledge she has gathered throughout her life.
Noah Schwadron 
Noah is a Colorado local and undergrad at the University of Colorado, Boulder in Environmental Studies. He's gone as far as Panama to study environmental and social issues and is intrigued by the intersection of the two. He's also studied quantitative analysis and design to compliment his education in environmental theory. He aims to promote public health through corporate social responsibility, equitable public policy, and accessible education. In his free time, he enjoys swimming in lakes and rivers, riding his bike, cooking, photography, and engaging in Colorado's indie music scene.
Tatjana Kunz
Tatjana grew up in Boulder, CO, where she fostered a passion for environmental issues. Starting with her work in the NetZero Environmental Club in middle school, she knew that she wanted to continue learning about sustainability. In high school she spent time on the Youth Opportunities Advisory Board in Boulder and had the opportunity to work with the city's Climate Commitment group. She's currently a sophomore at the University of California, Davis, studying Environmental Policy Analysis and Planning. Tatjana is hoping to work in the sustainability field, particularly its intersection with climate justice.
In her free time, Tatjana is a runner on the cross country and track and field teams at UC Davis. She also enjoys working with seniors, doing yoga, cooking, and eating.
Spring Interns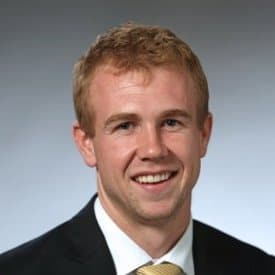 Andrew Streight (Sustainability Implementation Intern)
While Andrew is technically not a native of Colorado, originally born in Ohio, he moved here when he was four and considers Colorado his home. As an avid rock climber and hiker, Andrew believes deeply in the importance of protecting natural resources for generations to come and this is where his connection to sustainability is rooted. After growing up just south of the Denver area, Andrew went to Colorado College (CC) where he received his BA in Philosophy. Following graduation, Andrew worked for two years as the Program Coordinator in the President's Office at CC. After working at CC, Andrew began working as the Education Coordinator for a water conservation education program run out of South Metro Water Supply Authority, furthering his interest in sustainability and the protection of natural resources.
In the fall of 2015, Andrew enrolled in the Josef Korbel School of International Relations to pursue a Master of Arts degree in Global Finance, Trade, and Economic Integration as well as a graduate certificate in International Law and Human Rights. Andrew believes the importance of a sustainable approach to business and politics lies in the intersections between economics and human rights because sustainability means protecting and ensuring the longevity of resources, citizens and communities. While these fields often pass right by each other without ever really understanding the other's perspective, Andrew hopes to orient his career around articulating the ways in which these seemingly conflicting viewpoints can not only coexist, but thrive together.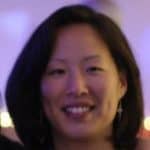 Stephanie Hsiung (Sustainability Implementation Intern)
Stephanie is an aspiring sustainability leader whose passion for the environment wasn't awakened until late in her undergraduate years. Originally, she was an Art History and English Literature double major at Williams College. However, after a formative internship with The Canary Project, Stephanie realized that working to address the environmental challenges of our time was her true calling. She returned to school for a Post baccalaureate Certificate in Ecology, Evolution, and Environmental Biology from Columbia University and then packed her bags for Colorado.
Stephanie was a Research Analyst with the Sierra Club's Environmental Law Program, working on a variety of issues from fracking to public land management to wildlife conservation. Her experience with environmental law eventually led her to an interest in corporate sustainability. She intends to start a Master of Environmental Management program in the Fall after learning as much as possible from her internship with Natural Capitalism Solutions. Growing up in the suburbs of New Jersey, Stephanie did not discover her love of the outdoors until her move to Colorado. Now she can be found trail running, mountain biking, cycling, rock climbing, and backcountry snowboarding every chance she gets (more often than not with her indefatigable adventure dog, Cooper).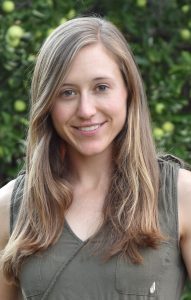 Molly May (Sustainability Implementation Intern)
Molly is a graduate student at the University of Colorado working toward her PhD in physics. She grew up in southwestern Colorado where she developed a deep connection with nature and a habit of spending nearly all of her free time outdoors.
While she finds her current research developing fluorescent, diamond nanoparticles for studying the function of neuronal networks thoroughly fascinating, Molly has also nurtured a passion for science communication for almost a decade. Over that time she has enjoyed many diverse teaching experiences– from giving college level lectures on the "Physics of Light and Color" to exploring Newtonian mechanics with elementary school students.
Ever since she was a child playing in the canyons of Utah and wandering the Mountains of Colorado, however, Molly has fostered a growing concern for the state of the environment and she recently decided to apply her skills in science and communication to work toward integrating sustainability into modern society. She began by working as a Research Analyst with Clean Energy Action for a year before starting her internship with Natural Capitalism in February 2017.