2016 Interns
Brook Assefa: Sustainability Implementation Intern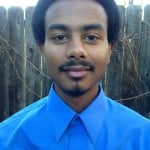 Brook is originally form Addis Ababa, Ethiopia and moved to Boulder, Colorado when he was 6. He attended Fort Lewis College in Durango, Colorado and graduated with a Bachelors of Science in Political Science where he also played 4 years of varsity soccer and was part of a NCAA National Championship team. During his last year Brook attended graduate level courses on environmental politics while also working at First Southwest Bank. As a market research analyst Brook facilitated the consulting and finance of sustainability interested companies. It was having the opportunity to live and travel globally that led Brook to realize the drastic differences in the quality of life among people from a young age. This experience always lingered and made him question what development truly meant and whose environment and life it was impacting for better or worse. His curiosity eventually led him to his existing interest and passion for sustainability. In the future Brook wants to work on improving the quality of life for as many people as possible by implementing useful, comprehensive and creative projects that are highly impactful and regenerative to the environment, especially focusing on the segments of society that are most disadvantaged.
Melanie Adams: Sustainability Implementation Intern 

Melanie grew up in Superior, CO and attended the University of Colorado. She graduated with a B.A. in Anthropology and wrote an interdisciplinary Honors thesis that identified links between environmental resilience and human mental and physical health through analysis of agricultural practices.
Melanie learned about the importance of both natural and human capital as interconnected pillars of true sustainability from being a passionate landscape photographer, from learning about medical geographies, and from being exposed to conservation biology in Australia and to social dimensions of peace-building in South Africa. Melanie aspires to be a facilitator who helps diverse stakeholder groups to identify and meet common goals.
All of Melanie's favorite extra-curricular activities relate to wellbeing through fostering human connections, spending time outdoors, enabling exercise, or promoting healthy eating. She cooks with friends, leads hiking trips, dances tango, SCUBA dives, and appreciates aesthetic environments as a photographer.
Kyle Jerome: Sustainability Implementation Intern

Kyle grew up in Lakewood Colorado taking full advantage of all the outdoor adventures that his home state had to offer. He attended Montana State University for a year before returning to the University of Colorado on a full ride scholarship. Kyle achieved a BA in Geography with a certificate in Peace and Conflict Studies and has always been intrigued by the concepts of development and sustainability. Kyle's sustainability related experience began with his involvement at the University's Environmental Center, working for SCORE(Student & Community Outreach on Renter Efficiency). This program's mission was to educate students about ways to reduce their ecological footprints and save money on their utilities by implementing energy and water saving resources in their homes.
Kyle enjoyed the education and outreach aspect of this position and has since been very involved in the community as a volunteer with various organizations through Boulder County. Additionally, Kyle is very passionate about sustainable food production and distribution methods. He is determined to raise awareness and help to change the way our environmentally destructive and resource intensive food production exists. Kyle is interested in social based marketing strategies that will help communities and companies make a shift to more sustainable practices. He hopes to eventually pursue an MBA in Sustainable Systems Management. Kyle intends to take his interests and goals into a career of environmental consulting, or to work in a sustainability advisory role. Kyle is heavily involved in the Colorado music scene as a performer, playing the saxophone in a Boulder based band. He loves to ski, backpack, bike, slack line, and trail run near his home in Boulder.
Graham Wardle: Sustainability Implementation Intern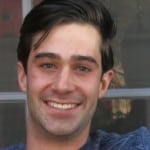 Graham Wardle is originally from Los Angeles California, where he grew up loving to surf, ski, golf, travel, and be outdoors. He moved to Boulder Colorado to pursue an education at the University of Colorado Boulder which he will graduate in the Spring. He has spent his time at the University majoring in Environmental Studies and minoring in Business Administration as well as being an active member of a mens fraternity on campus.
Through his study he has developed a passion for studying environmental human interactions, and ways to create a more positive and mutually beneficial relationship between people and the environment. Additionally he as spent time working with the local organization FoodNet to research and develop ways to create more sustainable food systems for the Boulder campus and the community as a whole. Graham has also spent significant time traveling throughout different regions of the world, and spent his most recent summer living in Prague Czech Republic studying at the local university and exploring the rich culture of Europe.
Graham found himself drawn to sustainability because of its importance and significance in our ever changing world and feels that through sustainable practice we can create a better world now and for many generations to come. He hopes to one day attend law school to pursue a career in environmental law and continue his work with the environment and sustainability. Graham looks forward to continuing to travel and enjoy life as much as he can while working to implement sustainability wherever he can.
Mariah Harrod: Policy and Research Intern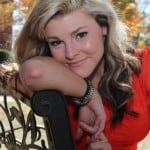 "Where we are is always the most important place." -Philip Pullman My name is Mariah Harrod, and I was born in Kentucky and have lived on this grassy karst my entire life. I attend Centre College in Danville, KY and major in Environmental Studies with a minor in Philosophy. My studies predominantly center around the humanities of environmentalism in how we should evaluate and portray the lessons of this field to others. Additionally, I work with grassroots organizations such as Kentuckians for the Commonwealth and the Kentucky Student Environmental Coalition to initiate holistic change on campus, local, and state levels. In a year I will be attending law school to become an environmental lawyer. My time not spent on schoolwork or community service is often dedicated to dancing, hiking, reading, and exploring this wondrous planet. I quoted author Philip Pullman because I share his sentiments that we must be mindful and present in all that we do. This seems counter-intuitive as it relates to sustainability–which is a future-oriented goal–but I believe that if we focus our energy on the systems which connect our decisions with their repercussions across time and space, we can do a great deal in the name of the future. By actively analyzing what we do in the present, we can ensure that generations to come have a present to experience. To me, this is valuable.
Jake Duncan: Policy and Research Intern 

Jake has earned his B.S. in Economics from Georgia College in Milledgeville, Georgia. There his community involvement ranged from interning at the study abroad office, to being a board member of the student ran Sounds of the South Music Festival, to the environmental science club, to the presidency of the Spanish Honor Society. Through his interactions with these communities, a progressive education, and his love for nature, Jake found within himself a desire to work towards bettering everything around him, whether it is the people or nature. He has followed through with this drive by working with the Georgia Solar Energy Association and completing an internship with the Solar Energy Industries Association in Washington, D.C.
When not working, Jake enjoys playing soccer, scuba diving, reading, cooking, hiking, and enjoying live music. As a recent graduate, Jake hopes to build a career combining his study of economics, passion for a sustainable future, and desire to be a catalyst for change into a pathway to a better world.
Thomas Bonan: Sustainability Implementation Intern

Tom was born in Boulder and graduated from Fairview High School before attending Bucknell University in Pennsylvania. He is currently working towards an interdisciplinary Bachelors of Science in Mathematics and Economics with a minor in Philosophy. He was drawn to issues of sustainability and the environment from the pervasive problems of water management in the United States, primarily in western states such as Colorado, California, and Arizona.
Reading and writing has had a special influence on his life and in the future he sees himself working in this area. There is a really specific type of relationship with the world that is fostered through reading and writing—especially with regards to the environment—and this is where Tom wants to leave his mark on the world.
Ben Siegel: Sustainability Implementation Intern

Ben Siegel grew up in Leawood, KS, and is a rising senior at the University of Michigan. He is pursuing a degree at the University in a specialized program called PitE (Program in the Environment) with a minor in business from the Stephen M. Ross School of Business, where his specific interest lies in corporate sustainability and leadership for environmental stewardship. He is eager to explore the ways in which the private sector can use regenerative systems and sustainability initiatives to not only reduce its ecological footprint, but also to increase profitability and efficiency. Last summer, he was the climate and energy intern for UNICEF's Innovation Unit in New York City. On campus, he is an active member of his fraternity chapter, and is a member of the clubs: Net Impact and GLIST (Greek Life for Sustainability). Ben loves to cook, travel, and be outdoors. He also looks forward to spending time with his sister who lives in Denver.
Amy Hopf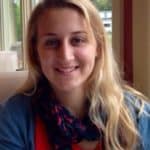 I am originally from a small suburb of Philadelphia called Glenside, and graduated from Penn State University where I have a bachelor's of science in Marketing, with minors in Sustainability Inquiry and Environmental Studies. I have worked at Penn State's Sustainability Institute, where I was able to aid in the improvement of sustainability curriculum, as well as work with outreach and engagement of students in sustainable action. I've also interned at the Small Business Development Center as a marketing consultant this past summer, learning a great deal about consulting and how to start a new enterprise, as well as State College's Office of Community Engagement, where I gained experience in local government and engagement communications.
I began to gain interest in sustainability in high school, but realized how much I really loved the environment during my freshman year of college. Basically, I know how much I love environmental conservation and sustainable community development because of how excited I get when I learn about it. I try to learn more all the time and I know doing what I can to converse and protect the environment is what I want to do with my life. I have almost too many hobbies to keep up with, but I try very hard. I love to read, ride my bike, sharpen my photography skills, recycle for fun, find new music, go to new parks, and dance around my room.