OUR STAFF
Isabel Nuesse – Operations Executive

Isabel joined the Natural Capitalism Solutions team as Operations Executive because of her determination to create change and her commitment to corporate sustainability.
Growing up on a peninsula south of Boston, Isabel's interest in the environment began when composting as a kid, and exploring in the Appalachian Mountains. Further interest in sustainability developed while taking a local food course at Elon University. Shortly after, she created an independent major, Sustainable Business Development, crafting a unique curriculum influenced by The Way Out, a book written by Hunter Lovins. Her goal was to acquire a skill-set and pair it with her passion; which led her to the world of corporate sustainability. Through her studies, she recognized the dependency that each segment of our current economic system has on the environment and the threat that this poses globally.
Post graduation, Isabel worked for a small non-profit in Tanzania. Over a period of eight months, she assisted a group of Tanzanian women in operating a small food-processing business. After her tenure, the women were able to run the business without assistance, with significant waste reduction, and higher profit margins. As a new resident of Colorado, Isabel returned to what inspired her four years prior, working toward creating a sustainable future.
When she's not working, Isabel enjoys all things outdoors; running, biking, hiking and skiing. She loves to cook, frequents the New York Times crossword, and often is reading a book, or four. Additionally she volunteers with Minds Matter Denver, leading a group of 10 mentors and mentees through educational material pertaining to college admissions. Overall, she's enjoying exploring a new city and excited to be working as a team member at Natural Capitalism Solutions.
Steve Wilton – Program Director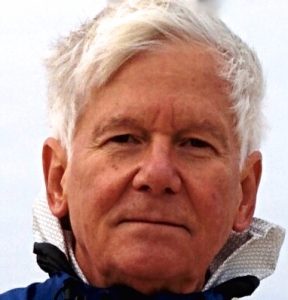 Wilton is a Vietnam veteran who holds a degree in economics from the University of Virginia. After two decades in marketing and business management, Wilton entered the non-profit world of Sustainability as deputy director of the Climate Project in Nashville, TN — which later became the Climate Reality Project, Washington DC. 
In the past few years, Wilton has served as director of small and medium sized businesses for Natural Capitalism Solutions, as a network partner for EMS sustainability consulting, as an adjunct professor teaching environmental economics at York College of Pennsylvania.
In addition to giving Keynote speeches to various business groups, Wilton also presented sustainability topics to over 500 students at the University of Colorado, Colorado State University and Denver University.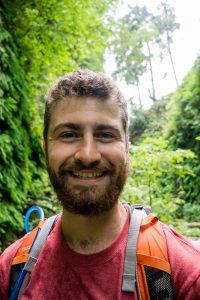 Brandon is originally from a small town in Massachusetts. As he grew older he discovered that the Boston suburb lifestyle was not aligned with his interests and goals. This prompted him to study hundreds of miles north at the University of Vermont. Here, a seed was planted and given time to grow. In Vermont, he fostered a passion for the sacred planet we live on, leading him to graduate with a degree in Environmental Science. Now, he is hoping to learn more about using economic tools to drive people's decisions in a regenerative manner that benefits people, the planet, and profits. In his free time, he enjoys cooking, photography, riding his bike, backpacking, catching up with friends, and reading.