Government Services
Strategic Implementation: NCS has extensive experience supporting leaders in implementing new initiatives in procurement, energy efficiency, economic development, circular economy manufacturing, sourcing, philanthropy, renewables, messaging, marketing, social media, carbon neutrality, CSR reporting, carbon footprinting, stakeholder engagement, policy and government affairs. Contact NCS to discuss your specific needs.
Research and Analysis: NCS provides clients with the information they need to make decisions. We deliver defensible data, holistic strategy, actionable next steps, and credible access to global industry thought leaders.
Economic Development: Natural Capitalism Solutions provides community leaders and citizens with the information they need to mobilize their community for sustainable economic renewal. Economic renewal enhances community well-being in an array of ways. It creates real jobs, strengthens local businesses, and improves quality of life. Our stakeholder driven approach fosters environmental integrity, social cohesion, good governance, and equitable economic opportunity.
The LASER team brings over 30 years of experience in economic development in rural communities, urban neighborhoods, and in emerging economies. We have worked in over 30 countries on 5 continents. The team helps communities move forward with confidence and enthusiasm to achieve their vision for a healthy environment, a vibrant economy, good governance, and a sense of connection to their neighbors and the world. Our LASER (Local Action for Sustainable Economic Renewal) projects foster democratic practices, social and economic justice, respect and care for the community of life, and environmental integrity. We work to create a context where people feel inspired to work for positive change.
Climate Action Plans: NCS principals have been leaders in climate action planning (CAP) since Kyoto. Our Cities Community Protection Manual (hotlink) has provided tools for small jurisdictions to
build Climate Action Programs for over a decade. Our recently published Climate Action Roadmap (hotlink) updates this work by compiling, organizing, and prioritizing CAP best practices from around the world. NCS is available to advise and consult on parts of a community's plan. NCS services can be particularly useful if your community's climate reduction has stalled and you need to increase adoption beyond the "low hanging fruit". NCS can guide local jurisdictions in performing a GAP analysis, identifying leverage points, prioritizing programs, accessing capital, developing p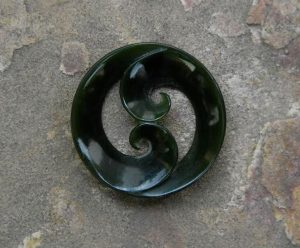 rivate/public partnerships, and social mobilization.
Sustainability Plan: NCS has led the field of sustainability and climate action for over thirty-five years and has been recognized as a leader by numerous governments and cities, locally to globally. Institutions from the U.S. Army to the United Nations have hired NCS to help them frame a commitment to sustainability. Having developed many of the processes and guiding frameworks now accepted in the field, including pioneering the business case for sustainability and climate action, we offer both a deep level of understanding regarding the local landscapes and key stakeholder groups. Our unique sustainability expertise and an intimate understanding of business engagement, development, and strategic partnerships can help you navigate the trends coming towards local jurisdictions that impact the local economy, regional environmental quality, and social equity.
Policy Development: Working with local jurisdictions, NCS supports the development of credible, proven policies needed to effectively implement sustainable and regenerative practices.
Contact Isabel Nuesse [email protected] to explore an engagement with Natural Capitalism Solutions tailored to your specific needs.