Corporate Services
NCS helps clients implement innovative yet pragmatic solutions to corporate sustainability challenges. Our approach is grounded in corporate reality, helping clients seize opportunities, increase profitability and create competitive advantage while responding to pressing global challenges. 
Strategic Implementation: NCS has extensive experience supporting leaders in implementing new initiatives in procurement, energy efficiency, economic development, circular economy manufacturing, sourcing, philanthropy, renewables, messaging, marketing, social media, carbon neutrality, CSR reporting, carbon footprinting, stakeholder engagement, policy and government affairs. Contact NCS to discuss your specific needs.
Research and Analysis: NCS provides clients with the information they need to make decisions. We deliver defensible data, holistic strategy, actionable next steps, and credible access to global industry thought leaders.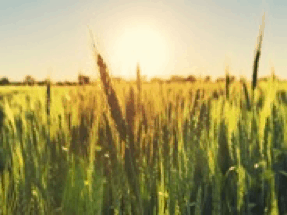 Opportunity Assessment: Identify how sustainable and regenerative business practices can improve your firm's performance, cut your risks, and strengthen the delivery of your organizational value proposition.
Visionary Roadmaps: NCS works with your senior leadership to establish visionary goals and develop a roadmap to guide implementation and business planning.
Training and Employee Engagement: Employees are often a company's most expensive line item. Firms say that employees are their most valuable asset, but it rarely feels that way. NCS can work with your team to develop an employee engagement plan that elicits the best work from your talent. Together with your leadership, we can identify the necessary core competencies for your company and each of your departments to thrive. We will develop a program that offers multiple options for training, suggests policy changes, provides leadership development, and creates a structure for ongoing employee engagement.
Communication Strategy: Effective communications ensure that internal and external stakeholders accurately understand how sustainability is embedded across your value chain. NCS frequently works with PR firms to ensure that their messaging is accurate. We can support your communications staff to train employees, compile and publish sustainability reports, and develop communication campaigns that better connect with your customers and external stakeholders.
Stakeholder Engagement: The success of many initiatives is determined by the quality of upfront stakeholder engagement. Effectively enrolled, stakeholders provide credible business intelligence not available from Internet searches. Key influencers can provide market credibility and ease government regulatory processes. As a credible third party with mature business savvy, NCS can identify the key stakeholders necessary to your enterprise's success, effectively engage them and, when appropriate, form strategic partnerships between them and your company.
Green Buildings: Leverage integrated design to optimize your building's performance. NCS is a seasoned veteran at facilitating integrated project design to increase savings, reduce environmental footprints, improve occupant comfort and, when necessary, solve intractable problems. NCS has a deep bench of integrated design partners who can offer as-needed expertise. NCS often supports signature projects that aim to establish new standards in the industry.
Workplace Well-Being: Workplace wellbeing is all the buzz. Most employers realize that a healthy, happy workforce is more productive, easier to retain, and reduces healthcare costs. The principals at NCS have worked with the leading researchers, manufacturers, and consultants in the workplace wellness field to develop an integrated approach to workplace well-being that improves human and organizational performance. Integrating experts in human health, office space design, change management, technology, green building and sustainability, NCS can design a well-being program for your team that cuts costs, improves work environments, enhances your brand reputation and provides the ideal platform for your people and organization to thrive.
Social Mobilization: Most communities use a social marketing approach to entice behavior change that only marginally improves key metrics. Using a stakeholder driven process to design and implement a holistic program, the NCS team can train and support your community to mount successful campaigns to realize hard to achieve goals.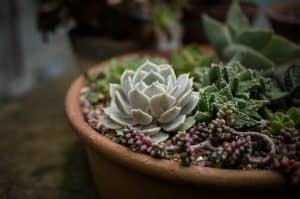 Sustainability Plan: NCS has led the field of sustainability and climate action for over thirty-five years and has been recognized as a leader by numerous governments and cities, locally to globally. Institutions from the U.S. Army to the United Nations have hired NCS to help them frame a commitment to sustainability. Having developed many of the processes and guiding frameworks now accepted in the field, including pioneering the business case for sustainability and climate action, we offer both a deep level of understanding regarding the local landscapes and key stakeholder groups. Our unique sustainability expertise and an intimate understanding of business engagement, development, and strategic partnerships can help you navigate the trends coming towards local jurisdictions that impact the local economy, regional environmental quality, and social equity.
Contact Isabel Nuesse [email protected] to explore an engagement with Natural Capitalism Solutions tailored to your specific needs.