2018 Current NCS Interns & Fellows
Natural Capitalism Solutions has a well-established internship and fellowship program. We are proud to have educated so many gifted individuals and look forward to working with them all as peers for years to come. Read about our current interns and fellows below. If you are interested in learning about how you can join our intern program, click here. To learn about our amazing intern alumni, click here.
Interns

Jock Gilchrist
Jock Gilchrist's career has focused on implementing impactful social programs that improve communities' health, resilience, and sustainability. After studying Neuroscience, Eastern Religions, and Economics as an undergraduate, Jock worked in the public health field through AmeriCorps, health centers, and a hospital. His work helped hundreds of disadvantaged clients and patients access medical, mental health, and social services. He then transitioned to the climate change field, where he promoted renewable energy and led community-based advocacy programs. Jock is currently pursuing an MS in Environmental Science and Policy. He is passionate about bringing together government, business, and community for innovative sustainability solutions with NCS.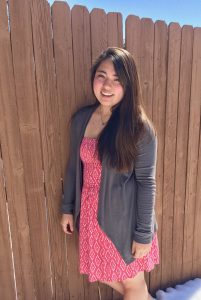 Allyson Goto
Allyson grew up in Colorado fishing, skiing, and camping which built the foundation of her love for the outdoors and ultimately inspired her decision to pursue environmental studies in college. During her undergraduate experience, she had the privilege to work with multiple environmental organizations including Energize Rhode Island, a coalition focused on carbon pricing policy, CO Sierra Club, and Denver Urban Gardens. Recently graduating from Brown University with a degree in sustainable development, Allyson is excited to be back in Colorado to continue pursuing her passion for a more sustainable, just, and equitable future. She hopes that working with Natural Capitalism Solutions will strengthen her understanding of how we can better pursue the intersections between sustainability and a flourishing economy and further how we can ensure that such efforts are inclusive and work for everyone.