2017 Current NCS Interns & Fellows
Natural Capitalism Solutions has a well-established internship and fellowship program. We are proud to have educated so many gifted individuals and look forward to working with them all as peers for years to come. Read about our current interns and fellows below. If you are interested in learning about how you can join our intern program, click here. To learn about our amazing intern alumni, click here.
Interns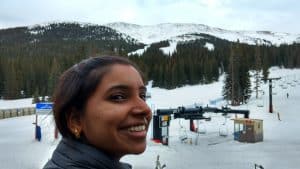 Ghayathri Babu
Ghayathri is originally from Chennai, India. She has a Bachelors in Electronics and Instrumentation engineering and a Post Grad diploma in Operations Management. Having moved to Colorado few months back, she is an avid hiking enthusiast and nature lover. Having grown up in some of the drought ridden places of India, she understands the importance of natural resources and advocates the preservation of those. She is very excited to get involved in real-life scenarios of her principles.
Parker Hewes 
Parker Hewes grew up in a cozy neighborhood called Cedarburg, WI. At about age seven, he realized it was time to get serious. He was so thankful for his cozy upbringing but felt undeserving of so much comfort. Parker decided that he must help the people who never had the opportunities he grew up with. Though he struggled to decide how to fulfill this purpose, Parker eventually rounded out his education with a degree in biology and global health from the University of St. Thomas. While pursuing his education, Parker had another realization that his purpose grew beyond "human" itarianism, it encompassed all life. Consequently, Parker has reframed his goal and now wants his life to be a symbol of the global citizen, someone who uplifts and cares for the harmony of all life on this planet. Parker hopes that his actions will always reflect his values, an idea that is a bit easier said than done. Although he dreams of a career influencing prominent world leaders, he will still feel successful if he has transformed a local sphere of influence for the better.
Andrew Crosthwaite
Andrew Crosthwaite is a Super Senior in Metropolitan State University of Denver's Technical Communications Department. Throughout his college career, he has studied a wide range of subjects, from philosophy to political science to engineering and mathematics. A self-described futurist, Andrew spends more time that he probably should making exceedingly bleak predictions of what the future will look like. This lead to his belief that the problems the world faces must be fix now, while there is still time to debate them.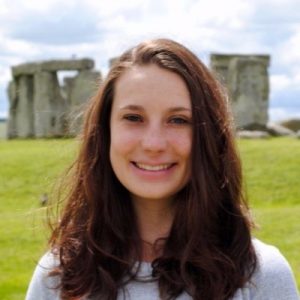 Heather Hilson
Heather is a Colorado native and avid rock climber, backpacker and skier. She received her combined bachelors and masters degree in anthropology from the University of Edinburgh in Scotland before returning to the U.S. to pursue a PhD in anthropology. Heather is primarily interested in working with cities around the globe to facilitate their transition to renewable energy systems and circular economies. She is also passionate about the local foods movement, animal welfare and the protection of wilderness areas.
Fellows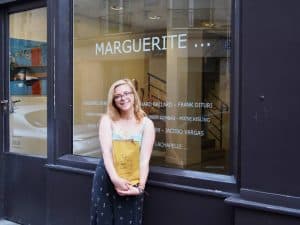 Marguerite Behringer (Sustainability Implementation Fellow)
Marguerite Behringer is a scientist at heart who is interested in bridging research and societal action.  Years of experience at the University of Colorado, Boulder recycling facility broadened Marguerite's perspective on product life-cycles and created a dedication to waste mitigation. Marguerite graduated the University of Colorado, Boulder magna cum laude with a dual degree in Environmental Studies and Ecology and Evolutionary Biology. She intends on carrying the principles of Regenerative Economics into business and community plans here in Colorado and hopefully, one day, around the world. When Marguerite is not rigorously researching, she can be found bartending, dancing, riding trains, musing, and exploring authentic connection.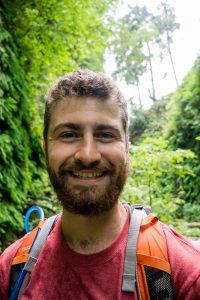 Brandon Welch – Colorado Carbon Fund Fellow
Brandon is originally from a small town in Massachusetts. As he grew older he discovered that the Boston suburb lifestyle was not aligned with his interests and goals. This prompted him to study hundreds of miles north at the University of Vermont. Here, a seed was planted and given time to grow. In Vermont, he fostered a passion for the sacred planet we live on, leading him to graduate with a degree in Environmental Science. Now, he is hoping to learn more about using economic tools to drive people's decisions in a regenerative manner that benefits people, the planet, and profits. In his free time, he enjoys cooking, photography, riding his bike, backpacking, catching up with friends, and reading.